Cow Feeding Industry prefabricated building Steel Structure poultry Shed with modern design
Steel structure building is widely used as workshop, warehouse, factory, prefabricated house, hotel, church, garage, etc. It is durable, economic and environmentally friendly.
Steel structure is a structure composed of steel materials, which is one of the main types of building structures. The structure is mainly composed of beam steel, steel column, steel truss and other components made of section steel and steel plate. Silanization, pure manganese phosphating, washing and drying, galvanizing and other anti-rust technologies are adopted. Welds, bolts or rivets are usually used to connect components or components. Because of its light weight and simple construction, it is widely used in large-scale factory buildings, venues, super high-rise buildings and other fields.

Compared with ordinary reinforced concrete structure, steel structure has the advantages of homogeneity, high strength, fast construction speed, good seismic resistance and high recovery rate. The strength and elastic modulus of steel are many times higher than that of masonry and concrete. Therefore, under the same load conditions, the quality of steel components is lighter. From the aspect of damage, steel structure is a ductile failure structure with large deformation omen in advance, which can find danger in advance and avoid it.
The steel structure workshop has the advantages of light weight, saving foundation, less material, low cost, short construction period, long span, safety and reliability, beautiful appearance and stable structure. Steel structure plant is widely used in large-span industrial plant, warehouse, cold storage, high-rise buildings, office buildings, multi-storey parking garage and residential buildings and other construction industries.
Our material meet civil construction standards about insulation and fire-proof under severe cold environment. All the wall panels are rock wool sandwich panel with steel sheet(Baosteel brand) the thickness of interior wall reach to 60mm, exterior wall reach to 75mm, the aisle wall reach to 100mm. Operations and processing of objects involved in all types of building steel structure, decorative steel structure, steel bridges structure.
Item

Prefabricated Large Span Factory Building Steel Structure Workshop Customized Design

Model

Single slope, double slope, multi slope. Single span, double-span, Multi-span Single floors, Double floors

Main steel grade

Q235B, Q345B

Column & Beam

Welded or Hot rolled H-section steel, constant cross-section or variable cross-section. H 160~2000*150~800*6/8/10*6/8/10/12mm. Two coats of primer and finish paint.

Wall & Roof

EPS, Fiber glass, Rockw

oo

l, PU sandwich panel 50/75/100mm, and corrugated steel sheet 0.5~0.8 mm

Wall & Roof purlin

C / Z channel steel, Hot dip galvanized. C80~C300, Z100~Z300

Bracing

X or V type Steel round bar, Angle steel and tubes, painted or galvanized.

Strut

Steel round pipe and tube, and angle steel, painted.

Sag rod

Steel round bar, galvanized.

Eave Gutter

Galvanized / Stainless steel sheet

Downspout

UPVC pipe Diameter 110mm

Trim & Flashing

Bended color steel sheet

Door

Roll-up, Sliding, Lifting and Hinged door etc

Window

Plastic steel, Aluminum alloy window etc

Canopy

Color corrugated steel sheet, Sandwich panel

Skylight

Polycarbonate sheet 0.8/1.2mm

Roof ventilation

Monitor or natural ventilator

Bolt

Foundation anchor bolt 10.9S 8.8S, Commercial bolt 4.8S, Expansion bolt.

Accessories

Screw, Rivet, Foam closures, Sealant, Ventilator, etc
First step for construction prefabricated building Steel Structure poultry Shed : make design drawings based on the width,length and height you need.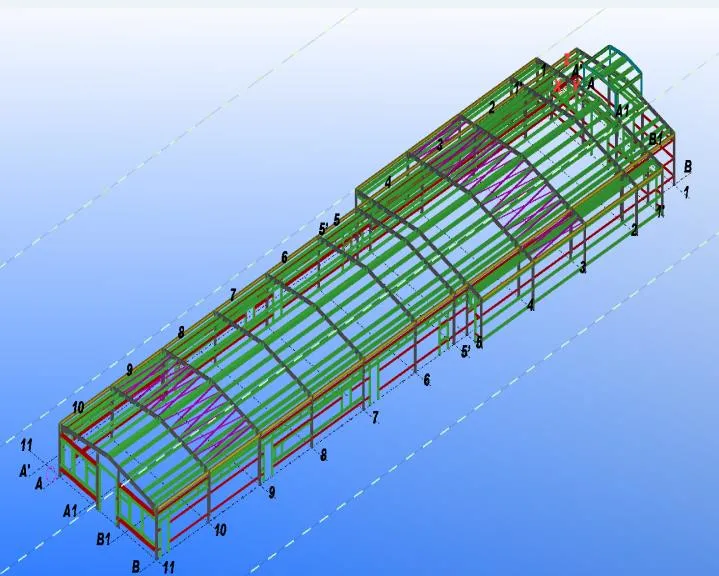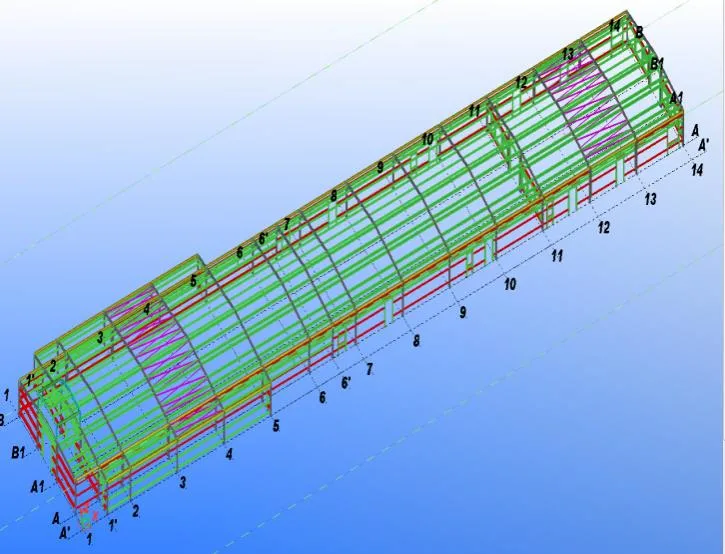 Second step for construction prefabricated building Steel Structure poultry Shed : Fabricate steel structure workshop based on the drawings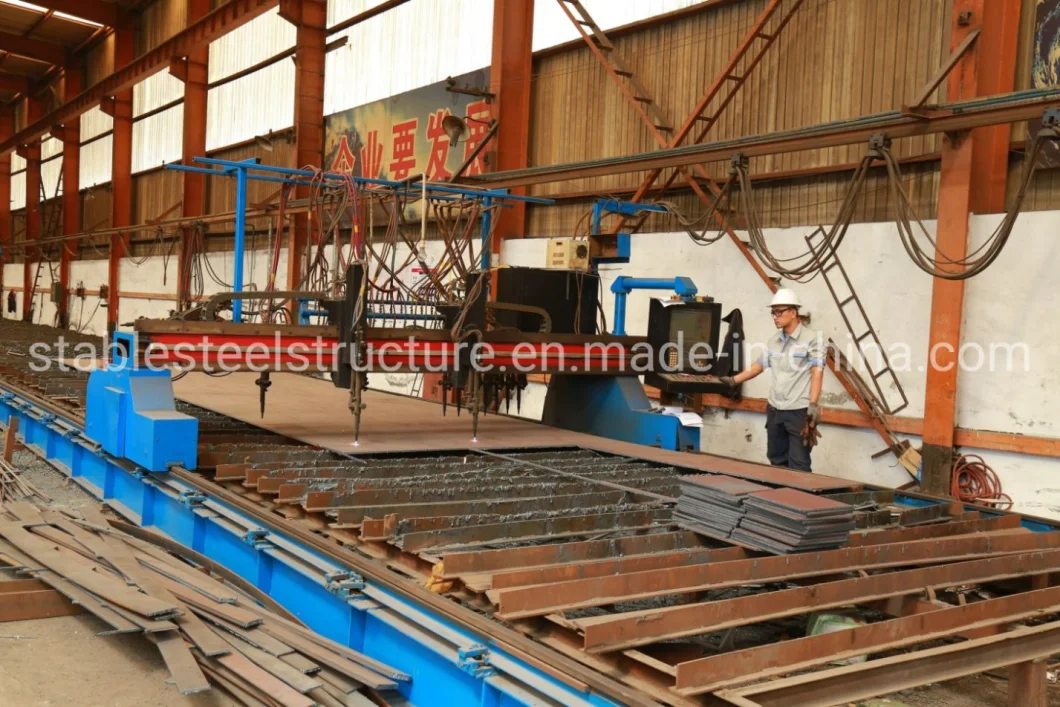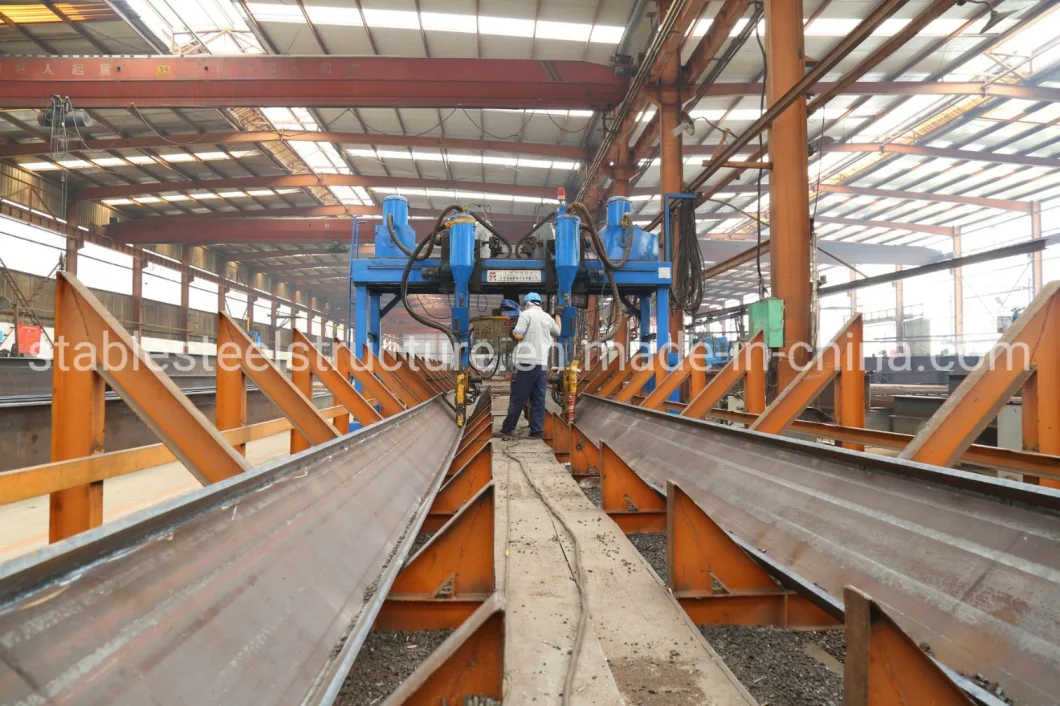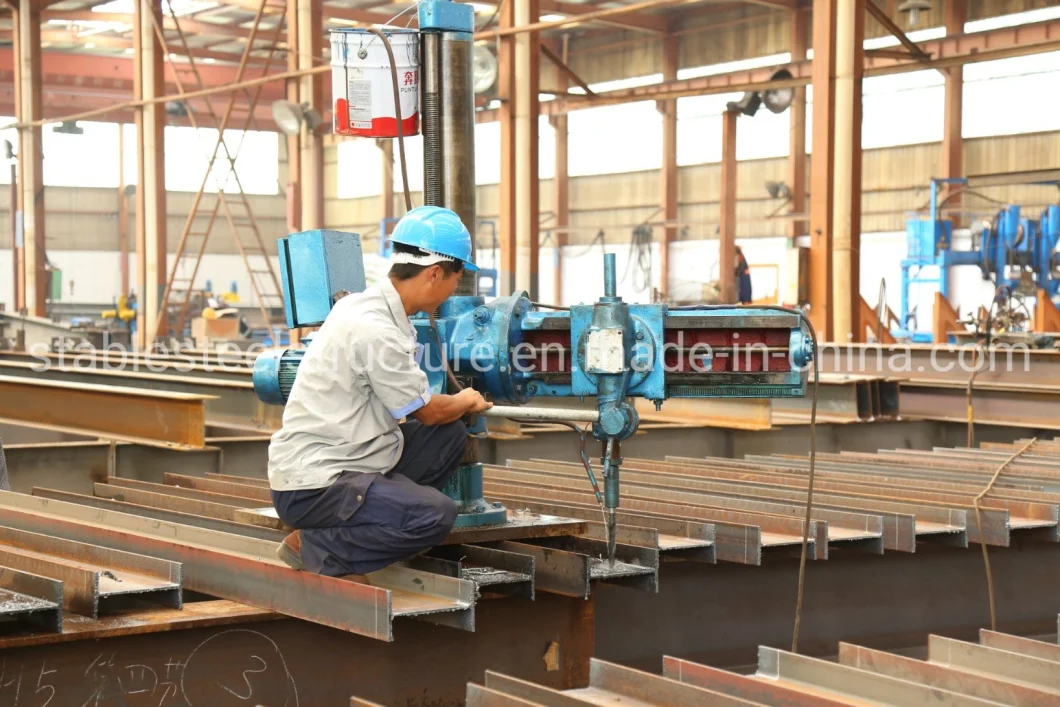 Third step for construction prefabricated building Steel Structure poultry Shed : Inspect steel structure workshop based on the drawings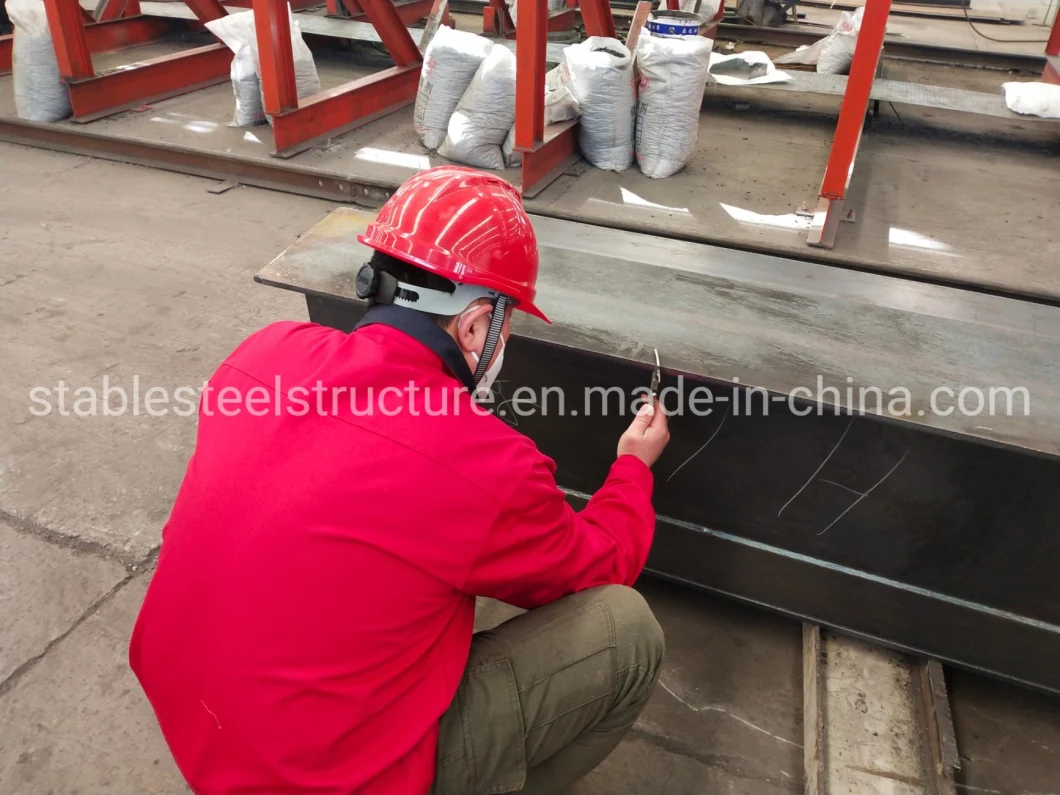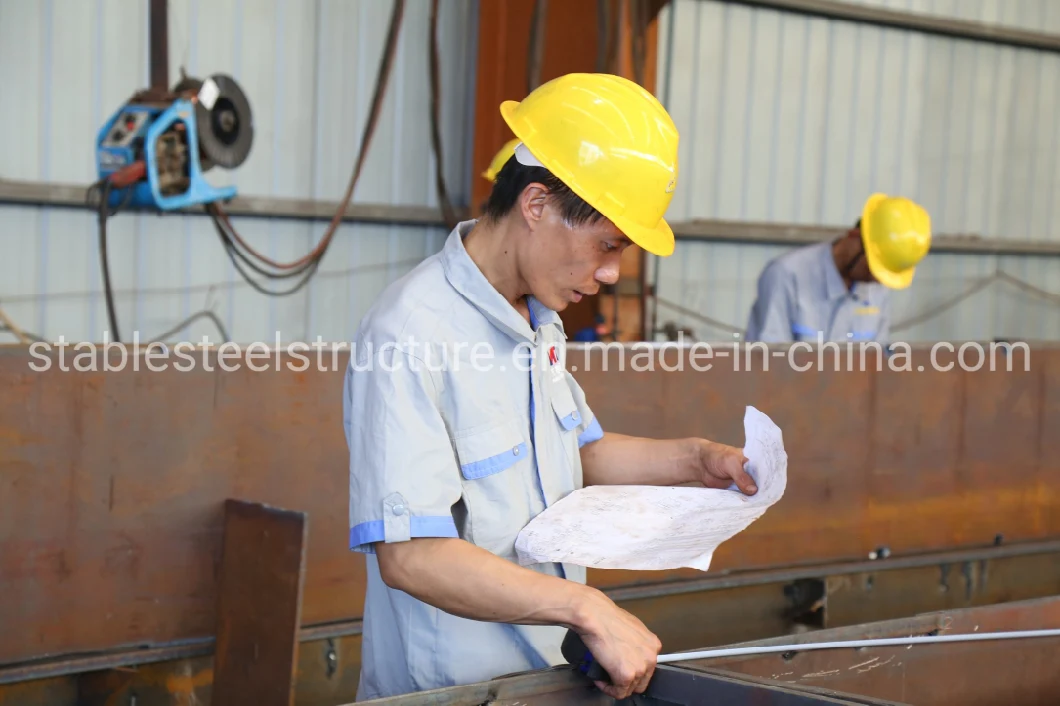 Forth step for construction prefabricated building Steel Structure poultry Shed : paint steel structure workshop as the color you ask or galvanize.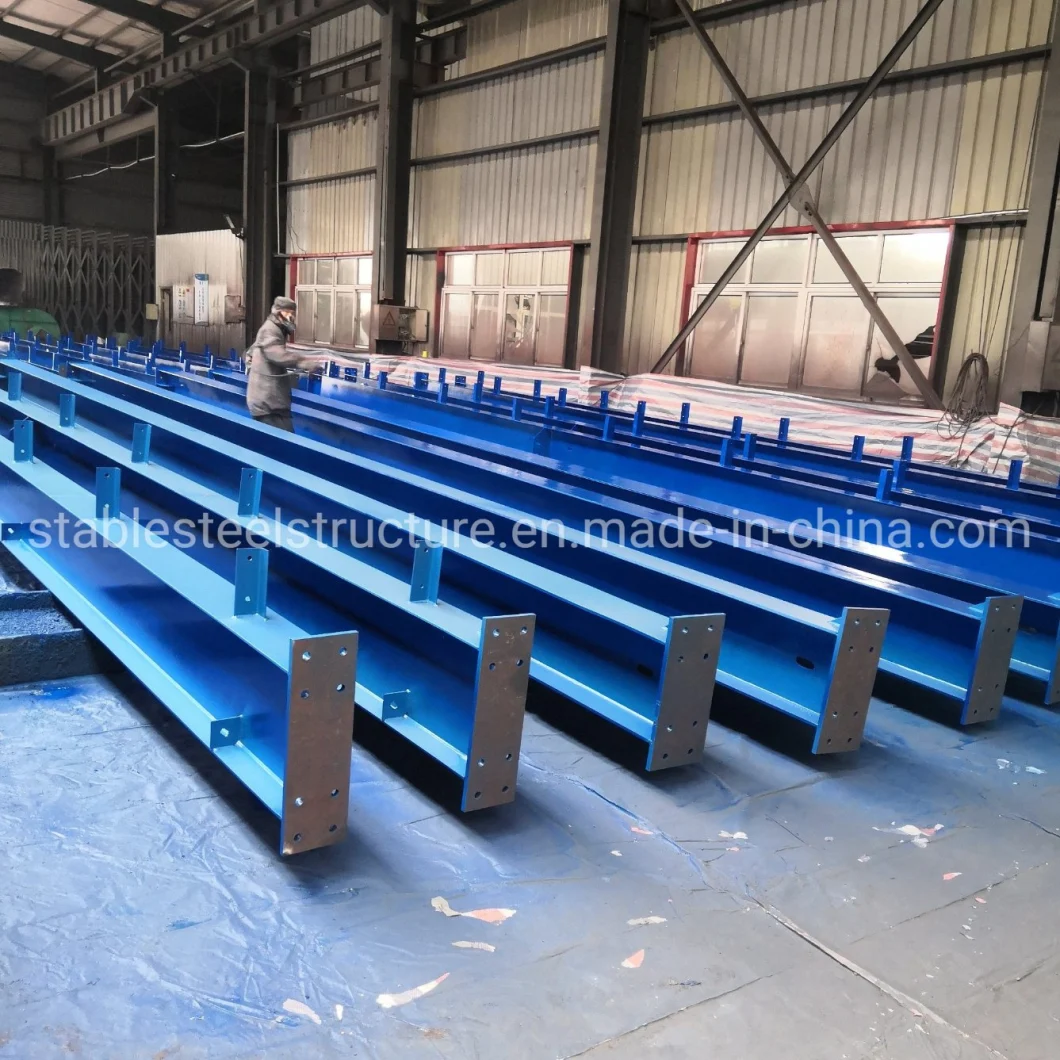 Fifth step for construction prefabricated building Steel Structure poultry Shed : pack steel structure workshop and prepare loading.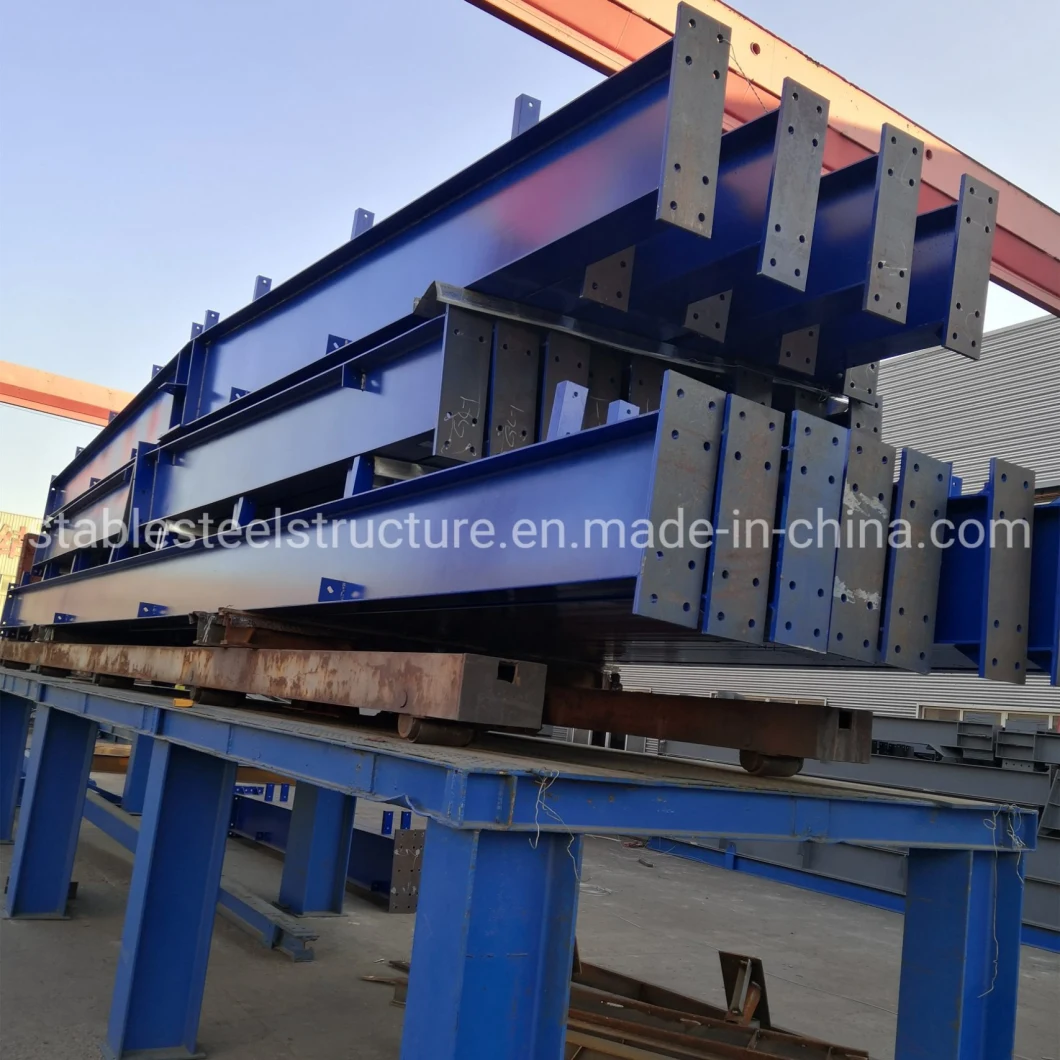 Sixth step for construction prefabricated building Steel Structure poultry Shed : load steel structure workshop parts into containers.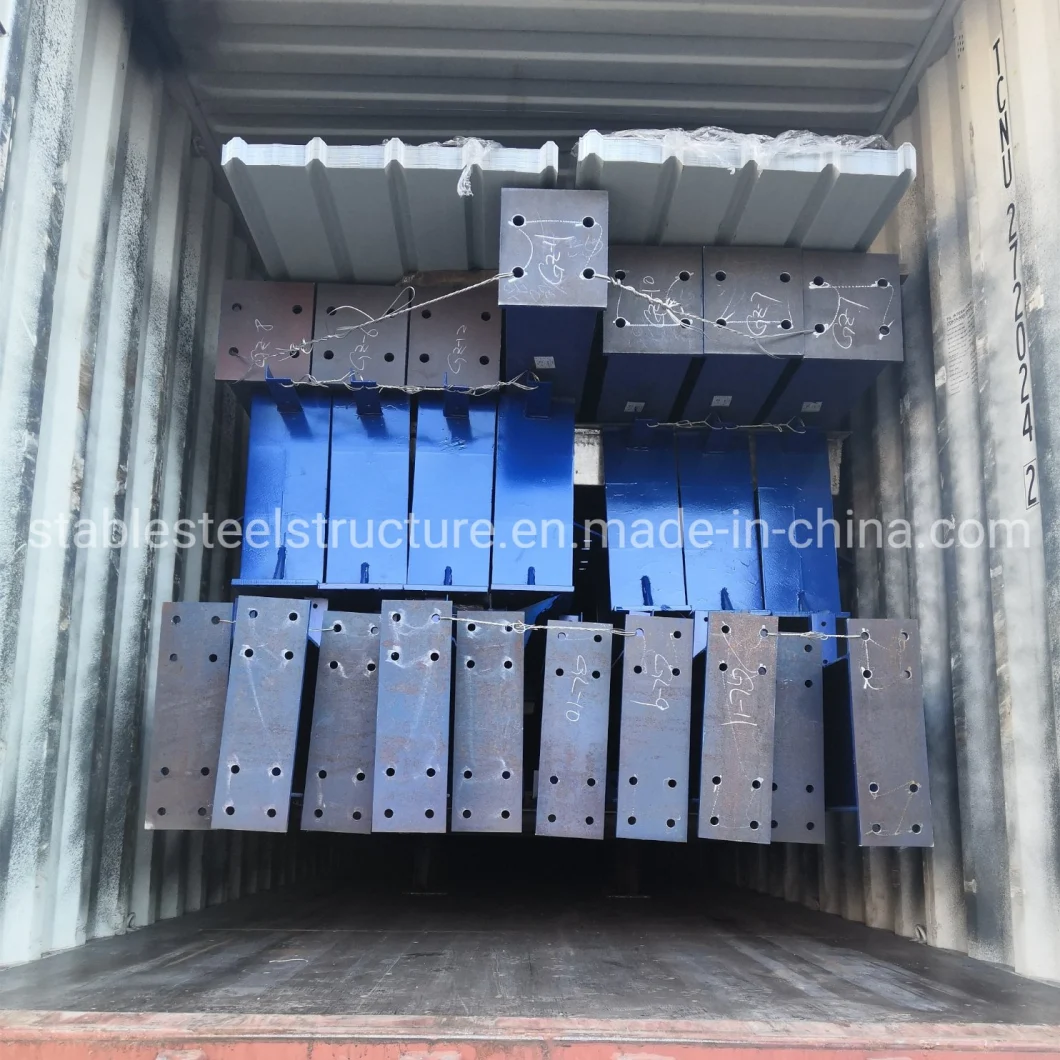 Steel Structure
prefabricated building Steel Structure poultry Shed
:
1) Different sizes:
MOQ is 100m2, width X length X eave height.
2) Different types:
Single slope;
double slope;
Sing span;
double-span;
Multi-span;
single floor, double floors.
3) Different Bases:
Cement and steel foundation bolts.
4) Different Columns and Beams:
Material Q345(S355JR) or Q235(S235JR) steel, all bolt connections, Straight cross-section or Variable cross-section.
5) Different bracings:
X-type or V-type or other type bracing made from angle, round pipe, etc.
6) Different Purlins:
C or Z type: Size from C120~C320, Z100~Z200.
7) Different Roof and Wall Panel:
Single colorful corrugated steel sheet 0.326~0.8mm thick, (1150mm wide) or sandwich panel with EPS, ROCK WOOL, PU insulation thickness around 50mm~100mm.
8) All accessories:
Semi-transparent skylight belts, Ventilators, down pipe, Galvanized gutter, etc.
9) Surface:
Two lays of Anti-Rust Paint.
10) Packing:
Main steel frame without packing load in 40'OT, roof and wall panel load in 40'HQ.
You ONLY need to provide us with the following information:
Design Parameters:
1) Live load on roof (KN/M2);
2) Wind speed (KM/H);
3) Snow load (KG/M2) - If Applicable;
4) Earthquake load - If Applicable;
5) Style of Doors and Windows;
6) Crane (if you have), Crane span, Crane lift height, max lift capacity, max wheel pressure and min wheel pressure;
7) Size: width X length X eave height, roof slope;
8) Or your idea!
BUT maybe you are unsure about what type or what needs you have regarding you're warehouse/workshop, or this project is your first one. Don't worry, we will teach you to choose the right style and the finest design within your budget.
Six Reasons Steel Buildings Make the Best
steel structure workshop
A warehouse is a great building to own: they're versatile, and can be used for anything from storage to industrial use. But why should you opt for a steel building for your next warehouse?
1) Maximize Space
One of the best features of steel buildings is that they can be constructed without any interior columns that might take up valuable floor space or interfere with interior operations. The simple fact that machines and laborers do not have to maneuver around massive interior columns can save countless hours of work. It also is incredibly important in maximizing space for storage.
2) Expansion-friendly
Sometimes clients have told us that they intend to extend their building in future years as their business grows. With steel buildings, this can actually be a very simple process. If the original building was properly erected and well-maintained, you can easily expand it rather than constructing an entirely new structure.



3)Strong/Durable
We always like to highlight the superior strength and durability of steel over other building materials. Warehouses often are used for commercial and industrial spaces, meaning that they contain heavy objects or heavy machinery that if mishandled can cause significant structural damage. Steel buildings are better able to withstand this type of impact damage.

4)Resistant to the Elements
Another strength of steel buildings is that they can handle a wide range of environments and climates. They are extremely fire resistant, which makes them the perfect choice if your warehouse stores combustible materials. Furthermore, they are also grounded buildings, and if struck by lightning, can safely disperse the charge into the earth. Steel building are also built with wind exposure in mind to ensure your building will withstand the various wind exposure it will encounter.
5)Energy Efficient
Energy efficiency is one of the primary concerns of any business owner. You want to make sure that the building is affordable as possible in the future. With steel buildings, it is often important to insulate your building for proper temperature control. Nothing can hurt the efficiency and affordability of a building worse than super-high heating or cooling bills. Lucky for you, metal is reflective, and therefore can reflect heat, making buildings less warm in the hot, sunny months. Another reason metal buildings and roofs can stay cooler is due to the addition of chemicals designed to reflect infrared wavelengths, which can be added to the metal building paint.

6) Customizable Exterior
Steel buildings are easily customizable in their appearance, and can be designed to fit a certain local or a specific company brand. From eaves to massive garage doors to skylights, we can make sure that your building has the look pictured in your head.
Learn more about Steelsmith Steel Building Services, or peruse through our Project Gallery to learn more about us, and the buildings we have designed and erected. If you are ready to take the next step and get a free quote for your project, fill out ourquote form or give us a call at 008618669798141
Why Choose Us to offer prefabricated building Steel Structure poultry Shed:
1.
We have a group of professional engineers, most of whom has more than 10 years experiences in architecture field.
our company has got a various of experiences in design, manufacture, installation and so on. The work staff have excellent skills. Some of them had helped customers to install the warehouse around the world.
2.
We will offer one stop service. construction drawing,calculation sheet will be offered to help you get construction
permit. Foundation design could be free made if you need.
We could make
3D drawings
to show the view
. What's more, Installation drawings will be offered and Steel structure column,beams will be marked number on it to help you install.
3.
We will send you extra bolts,purlins,panels incase any damage when install.
4.
Efficiency is our pursuit
. Every
inquiry ,emails
will be replied immediately. Every questions will be paid high attention.
5.
We also have possessed more than 40 sets of large precise and domestically advanced processing equipments, including large gantry planing machines, automatic submerged arc welding machines, assembling machines, slitters, shot blasting machines and so on.
6.
We will offer details packing list
for every container
when load so
it will be easier to unload
.
7.
Form A, Form E,CO,etc
are available
8. "Moral personality decides product quality." is our guarantee to the products. "Customers come first." is our everlasting pursuit. Believe your choose, we'll give you a satisfied answer
Please fill the blank as below for the best offer!