Metal corrugated culvert is also called metal corrugated pipe culvert, corrugated pipe culvert, corrugated culvert pipe or steel corrugated culvert, refers to lay buried in the highway, railway culvert under the screw corrugated pipe, it is made of corrugated metal plate roll or semicircle corrugated steel plate made of makings of circular corrugated pipe, widely used in highway, railway, bridge, tunnel, retaining wall and all kinds of mines, the retaining wall of roadway supporting and other projects in the culvert (tube).

Culverts in highway projects are usually made of reinforced concrete.Now the use of metal corrugated culvert pipe instead of reinforced concrete culvert construction in China is a new technology, metal corrugated pipe with its stable performance, easy installation, environmental protection, low cost advantages quickly in highway construction instead of reinforced concrete culvert construction, development prospects are very broad.
Product features:
(1) high strength, because of its unique corrugated structure, it is more than 15 times greater than the same diameter of the cement pipe compressive strength.
(2) convenient transportation, bellows culm weight only with the same caliber cement pipe 1/10 to 1/5, even in a narrow place without transport equipment, manual also can be transported.
(3) long service life, steel bellows culm is the use of hot dip galvanized steel pipe, so the service life is long, the life is 80-100 years, in a particularly corrosive environment when used, the use of internal and external surface leach attached layer of steel bellows, can be increased in the original service life on the basis of more than 20 years.

(4) convenient construction: bellows culm is the use of sleeve or flange connection, and can be customized according to the length, even if not skilled workers can also operate, construction with a small amount of manual operation, can be completed in a short time, fast and convenient.
(5) Good economy: the connection method is simple, can shorten the construction period.
(1)Specifications:
Product name

Corrugated metal culvert

Material

Black steel

Thickness

2.0mm-15mm

Diameter

1000mm-15000mm

Length

according to customer's requirement

Deliver time

15-20days

Application

1.structral relines,road culverts.

2.storm sewers

3.stormwater detention systems

4. oil or gas transportation

5. fluid pipe

6. line pipe

7. drill pipe

8. boiler pipe

9. bridge replacement

10. other uses we can produce according to customer requirement

Packing

Standard seaworthy packing
a. bunddle with steel strips
b. plastic bags
c. clients' request
(2)Product display: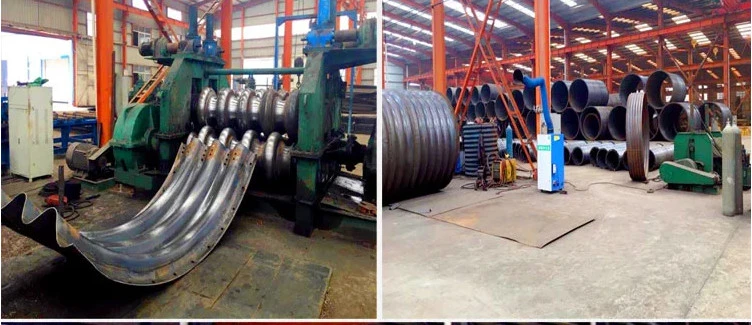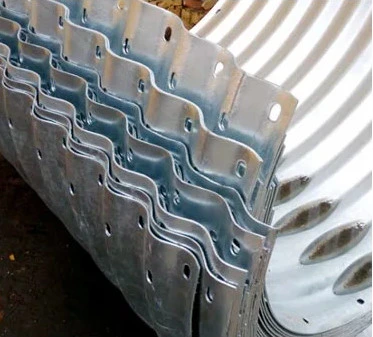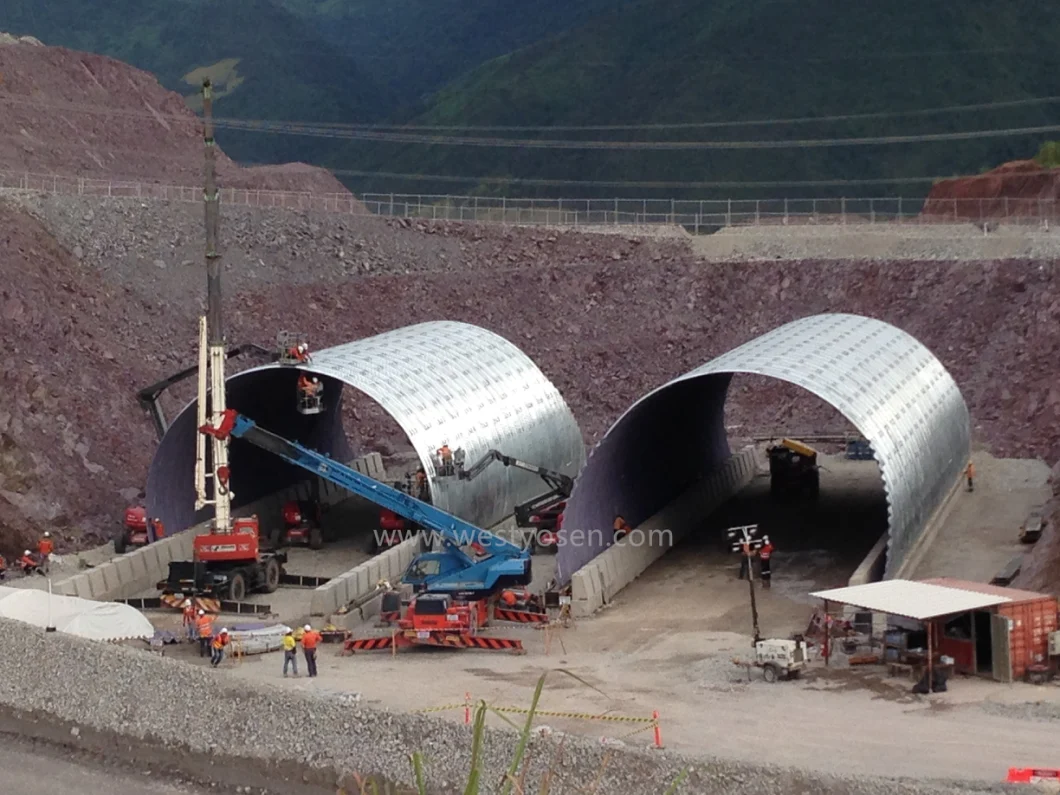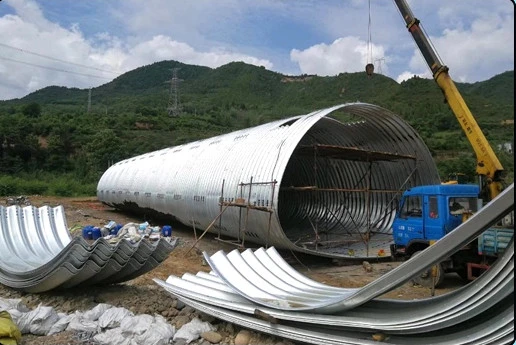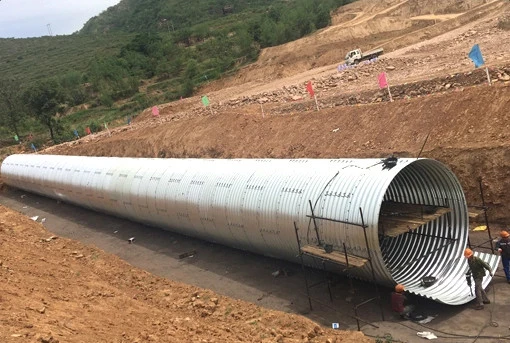 (3)Packing and shipping:
a. bunddle with steel strips
b. plastic bags
c. clients' request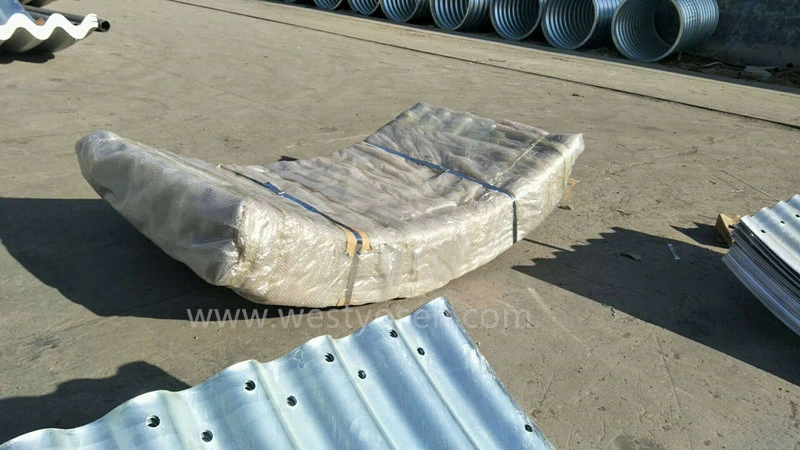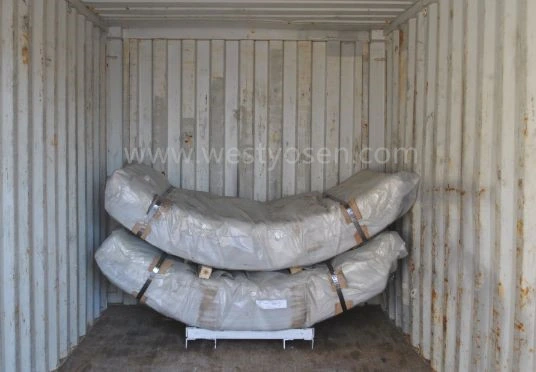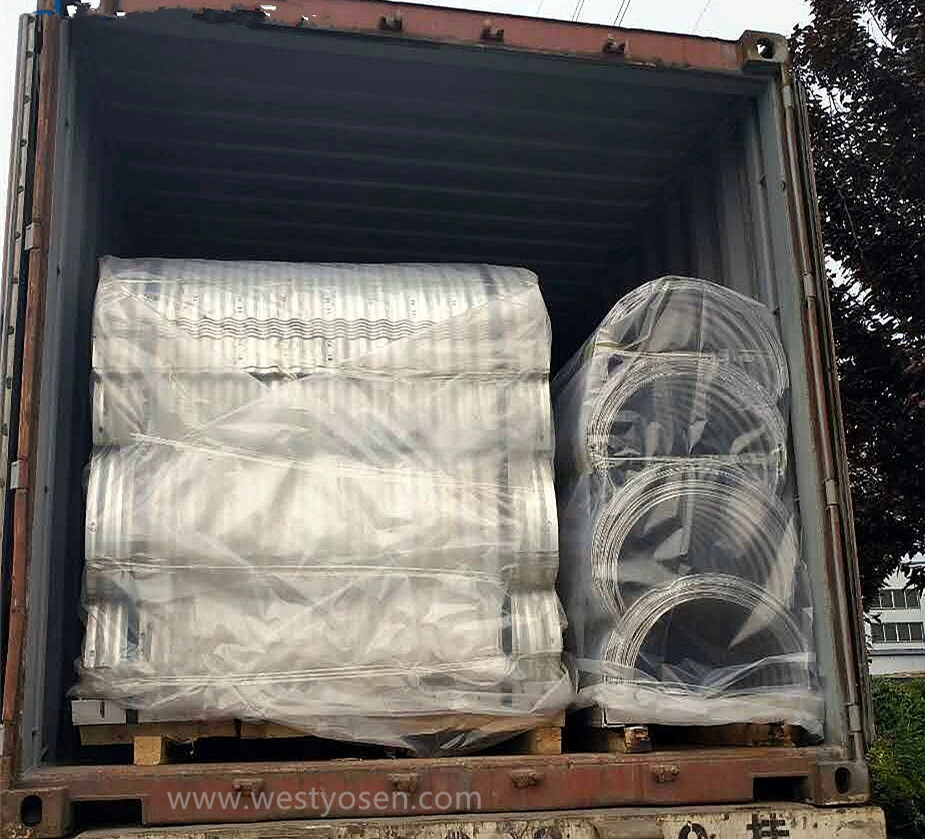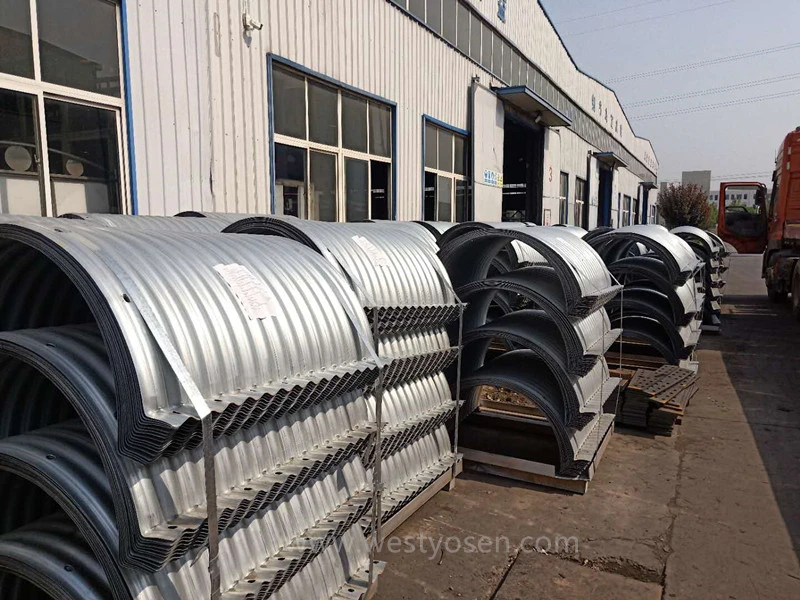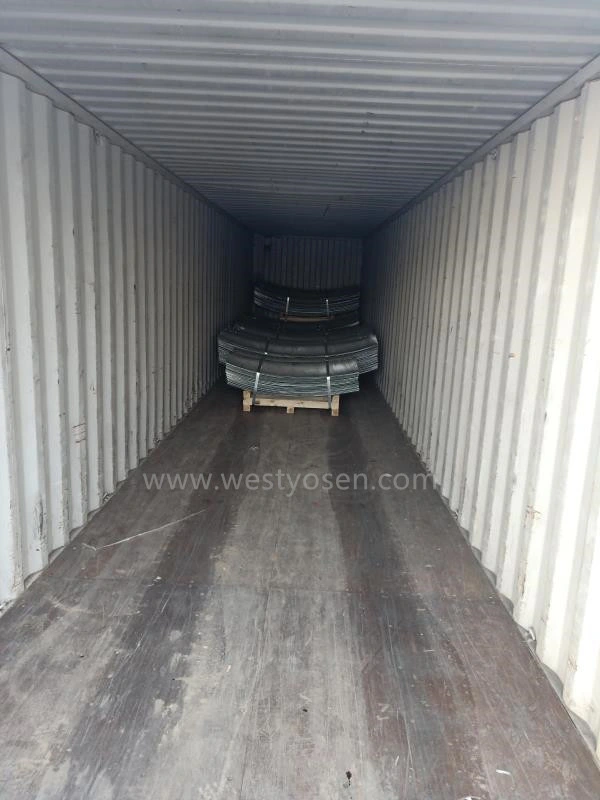 (4) About us web:klrubber.en.made-in-china.com
Shijiazhuang West Yosen International Trading Co.,Ltd.
With high quality products to meet the needs of customers, with a loyal attitude is our eternal pursuit.
We have a team of professional r & D engineers to produce metal corrugated culvert.And can be designed according to the special requirements of customers.
If you want to buy our products, but you are worried about our quality.Don't worry. Our company has strict quality control.You can safely inspect and purchase it.