Description
Industrial Steel Cable Reel Corrugated Bobbin, Winding Large Cable Corrugated Steel Reels Bobbin For Stranding Machine#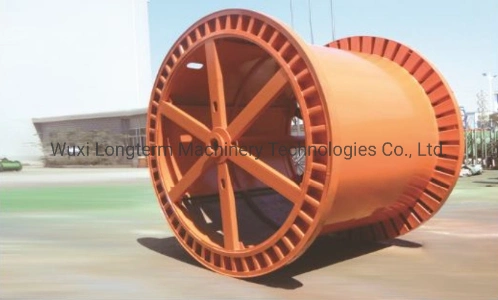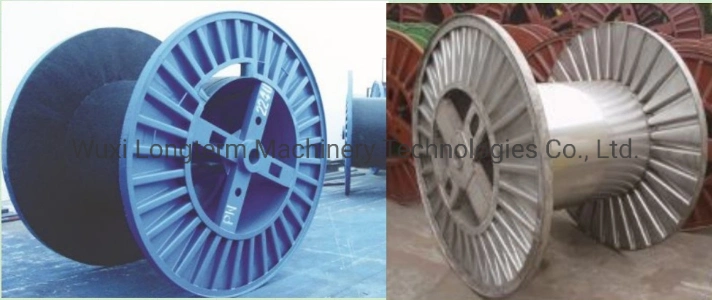 Corrugated Wire Reel Bobbin For Cable / Rope / Strand
Bobbin for cable, rope and strand. Dimension either according to standard customer's specifications or GB4004-83, JB / T8997, 4-1999, DIN 46395 process bobbin. Due to high quality, competitive prices and good service, our products exported to many countries, such as Russia, USA, Australia, Brazil, and so on.
Parameter of Our Product
Type/Specification
d1
d2
d3
d4
d5
e
L1
L2
V1
800
800
400
100
80
40
160
600
500
188.5
900
900
450
160
670
560
267.2
1000
1000
500
750
630
371.1
1150
1150
560
850
710
524.6
1250
1250
630
950
800
732.4
1400
1400
710
160
80
1060
900
1029.1
1600
1600
800
160
80
65
300
1180
1000
1508.0
1800
1800
1000
200
100
70-130
300
1320
1120
1970.4
2000
2000
1120
250
125
1500
1250
2695.5
2240
2240
1250
1700
1400
3799.1
2500
2500
1500
1900
1600
5026.5
2800
2800
1800
280
140
2120
1800
6503.1
3150
3150
1900
300
160
500
2300
2000
9915.6
Technical Drawing of Our Product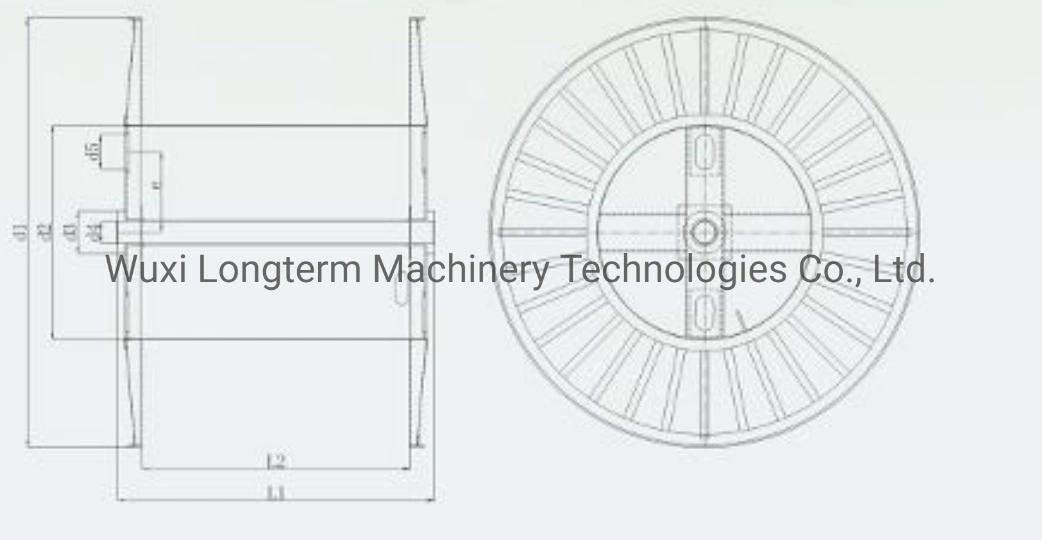 Customization:
Reinforced version for drum twist machine
Light version for shipping use
Knock down to be welded or to be assembled by screws to reduce transport cost
Non-standard traverse width & barrel
Smooth internal flange surface
(Replaceable) hardened bushing of the central bore
Big or small bore
Painted or stamped weight, logo, numbering ... on flanges
Application:
For high voltage, middle and low voltage, XLPE, stranding, extrusion, cabling and armoring equipment
Material: Q235, Q345 (Chinese steel code), stainless steel

Standard: DIN46391/DIN 46395 / DIN 46397 / GB 4004-83 / JB/T 8997.4-1999
Converyor System:
According to the different requirements of customers, various designs.



Culture:
Quality is the value and dignity, to better serve our customers
Made first-class products, first-class enterprise, first-class brand of the tree
Timely delivery speed, price, good after-sales service
Quality:
Quality is the value and dignity of both technology and management,
Customer first, quality first
Quality objectives:
A test drive product line 96% pass rate, 100% pass rate of manufactured products,
95% customer satisfaction, employee training, face up to 100%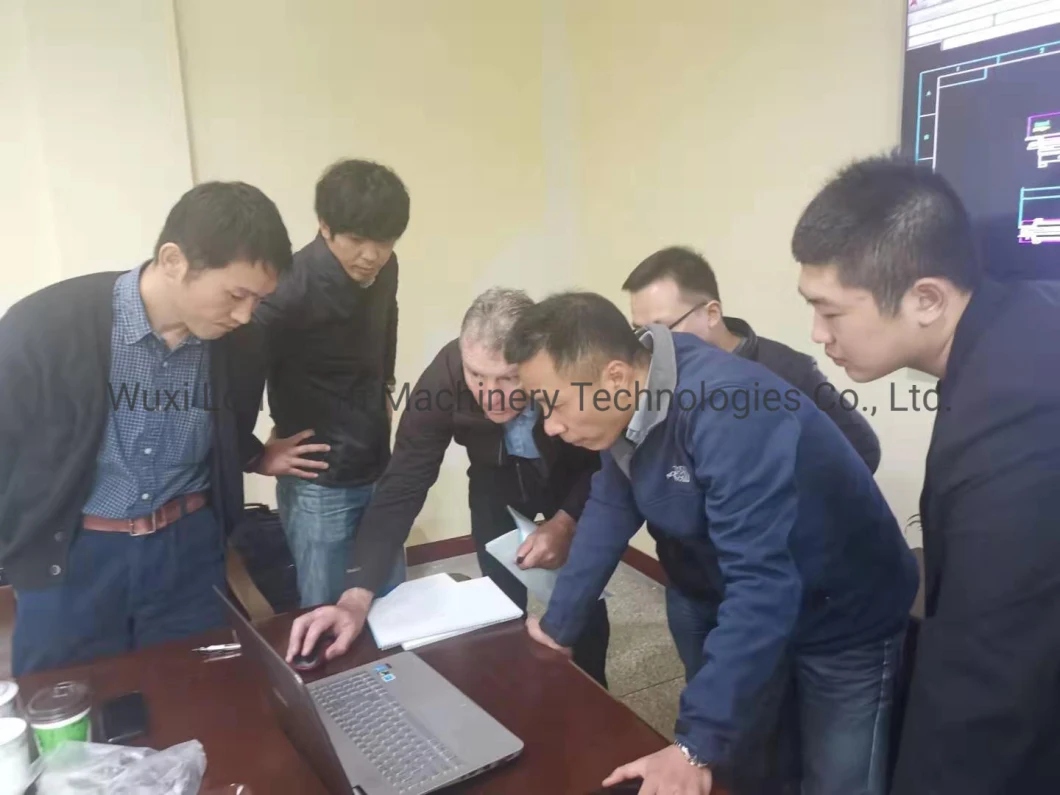 Company Details:
Wuxi Longterm Machinery Technologies Co., Ltd. is a superior company with two factories with total land area of 40,000m2, built in area of 30,000m2. Our high standard workshops and office, first class equipment lines and complete inspect facilities, advanced management and quality control philosophy to fulfill all customer,s requirements.
Our products are widely used in the field of high voltage, middle & low voltage, XLPE, power cables, optical fiber cables, telecommunication cables, steel wires & ropes as well as in the textile industry. Products are sold well in domestic market and have been exported to Europe and the United States, Australia, Southeast Asia, Middle East and gets good response from our customers continuously.

We hold the idea of "Pursue and Produce Outstanding, Customer First ",to provide great service to the customer and leads national spools to involve in the spools production worldwide.

We welcome new friendship with open arms and cordially seek to maintain old ties with existing customers.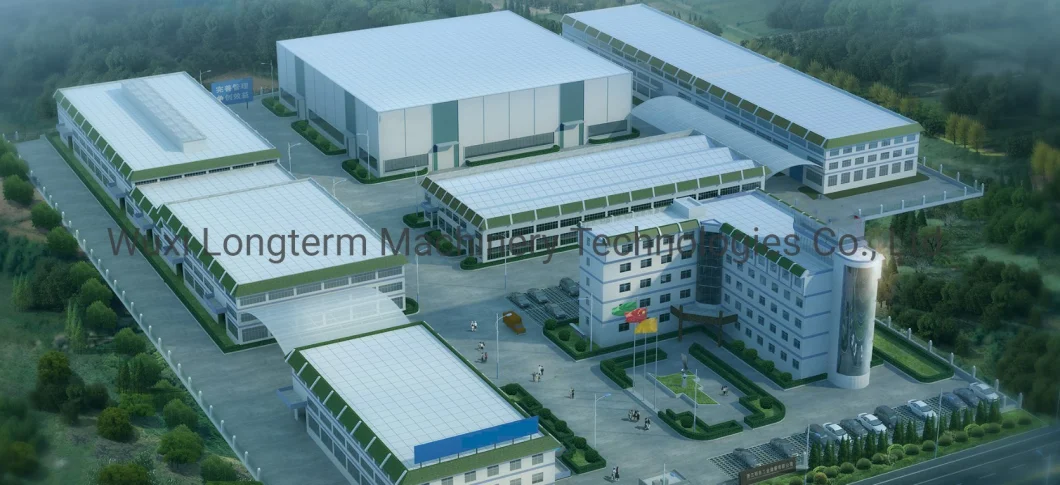 FAQ:
− Q: Are you the manufacturer or trading company?
A: We are the manufacturer. We have a group of highly qualified engineers and experts, who have been working in the filed for more than ten years.
−
Q: What is the application of our products?
A: For high voltage, middle and low voltage, XLPE, stranding, extrusion, cabling and armoring equipment
− Q: What can we offer our customers?
A: The products we offer are exactly according to GB4004-83, JB/T7600.3-94 and DIN46395, adopting steel plate rammed and welded into shape, with high strength and rigidity, applicable to wiredrawing
− Q: How long is the product warranty?
A: Warranty period of one year.
RFQ
1.Bobbin/Reel Technical drawing like below picture2.Quantity you need to purchase