Product Description
Prefabricated Metal Structural Steel Shed Buildings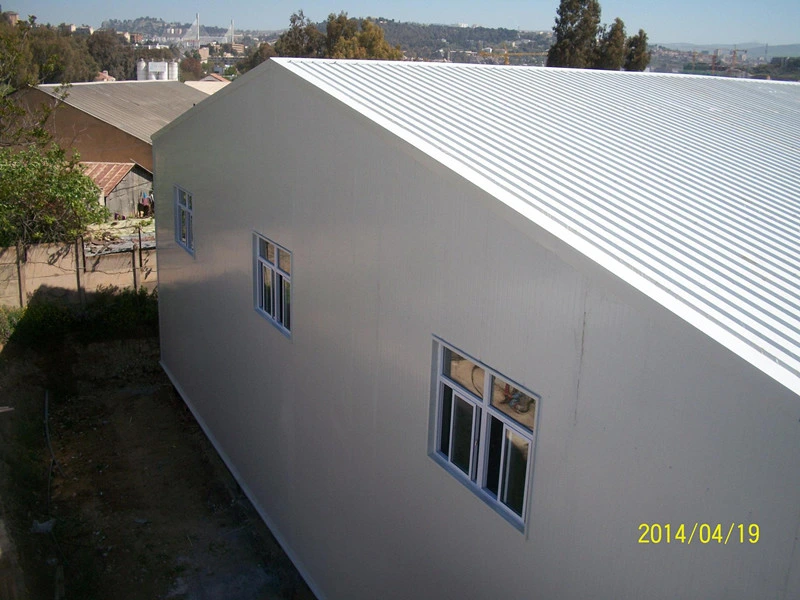 Our installation team go to abroad installation for our customer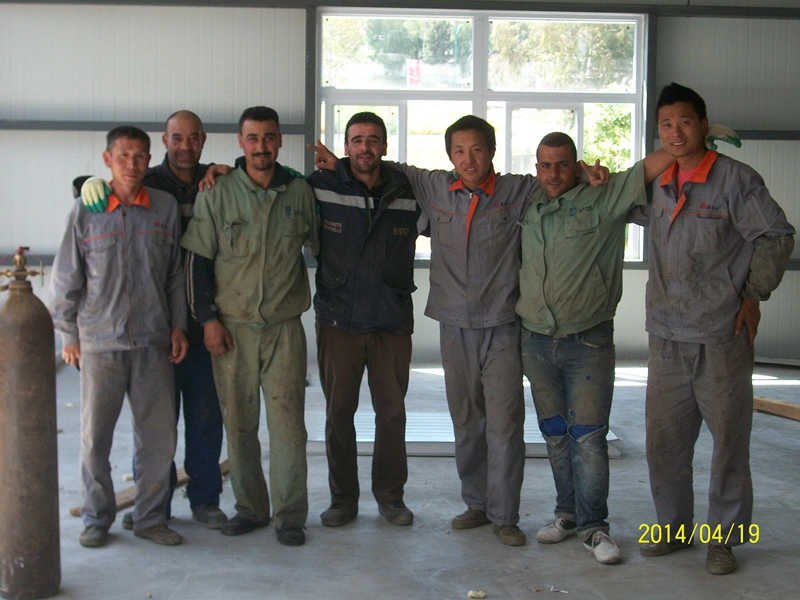 Our factory showing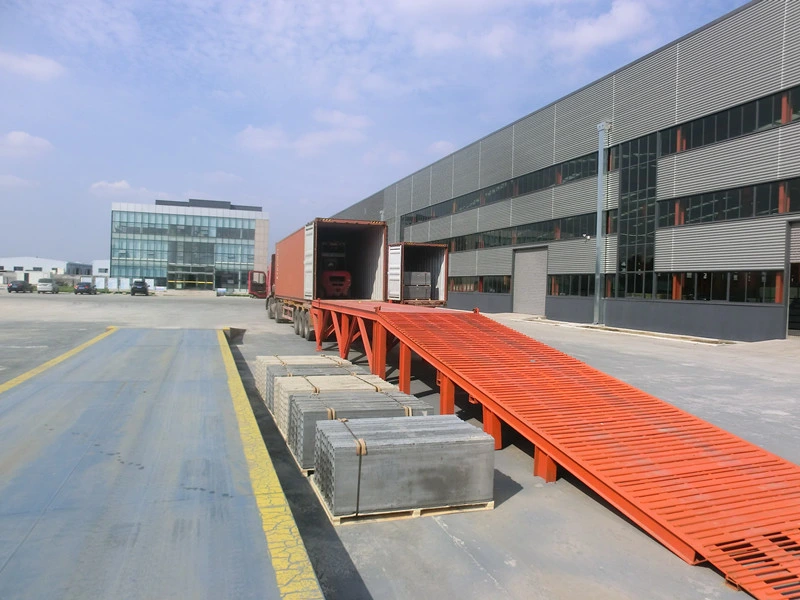 Steel pallet packing wall panels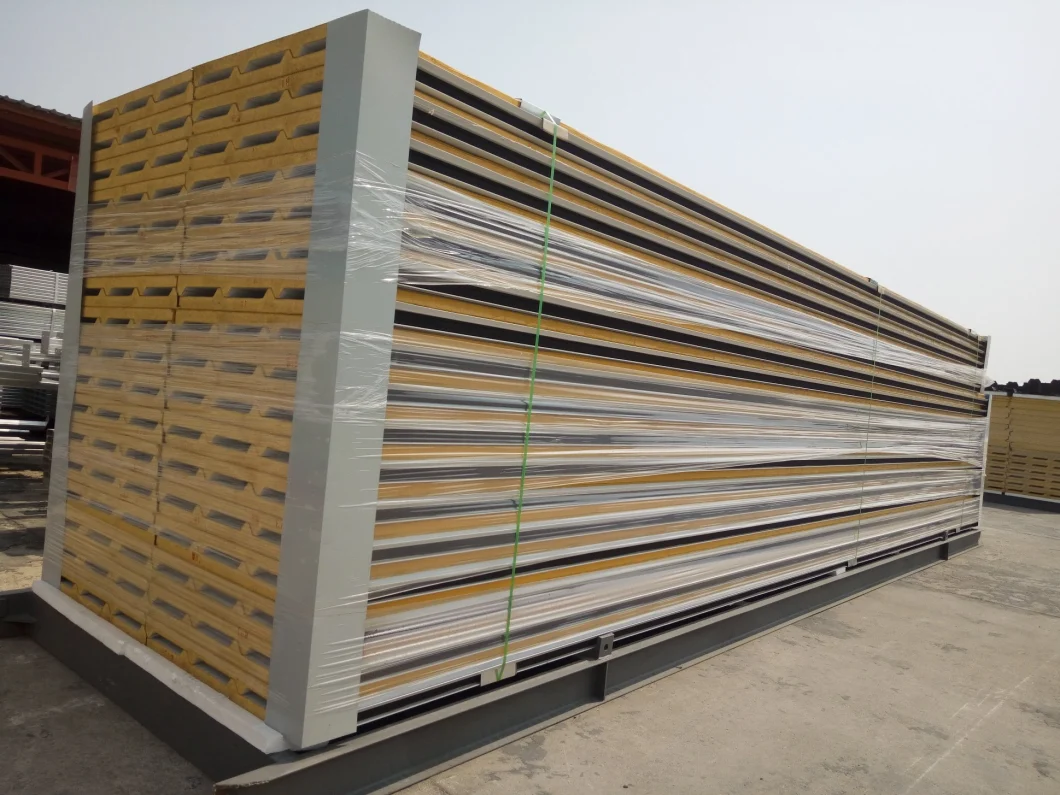 Prefabricated houses, often referred to as prefab homes or simply prefabs, are specialist dwelling types of prefabricated building, which are manufactured off-site in advance, usually in standard sections that can be easily shipped and assembled. Some current prefab home designs include architectural details inspired by postmodernism or futurist architecture.
KXD's prefabricated/prefab House is a kind of environmental friendly, economical mobile house that used sandwich panels as wall and roof cladding system, combined by standard module, and the structural steel members connected by bolts.
Prefab house is widely applicable in different solutions: the temporary accommodation house for road, railway and building construction site,etc.Also prefabricated solution can be used as temporary office,meeting room,headquarters,public accommodation,and temporary store,school,hospital,parking lots,show rooms,electric con-trol house,gas station etc.
Our engineer team at Congo consturction site to guide installation the warehouse.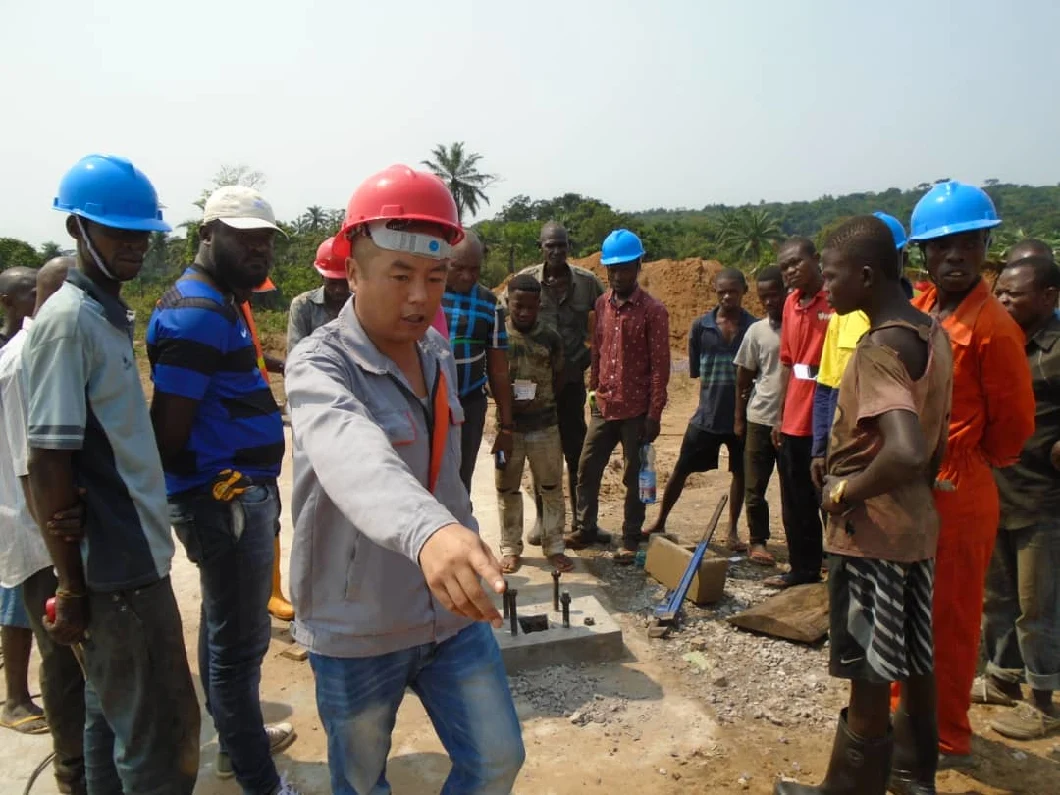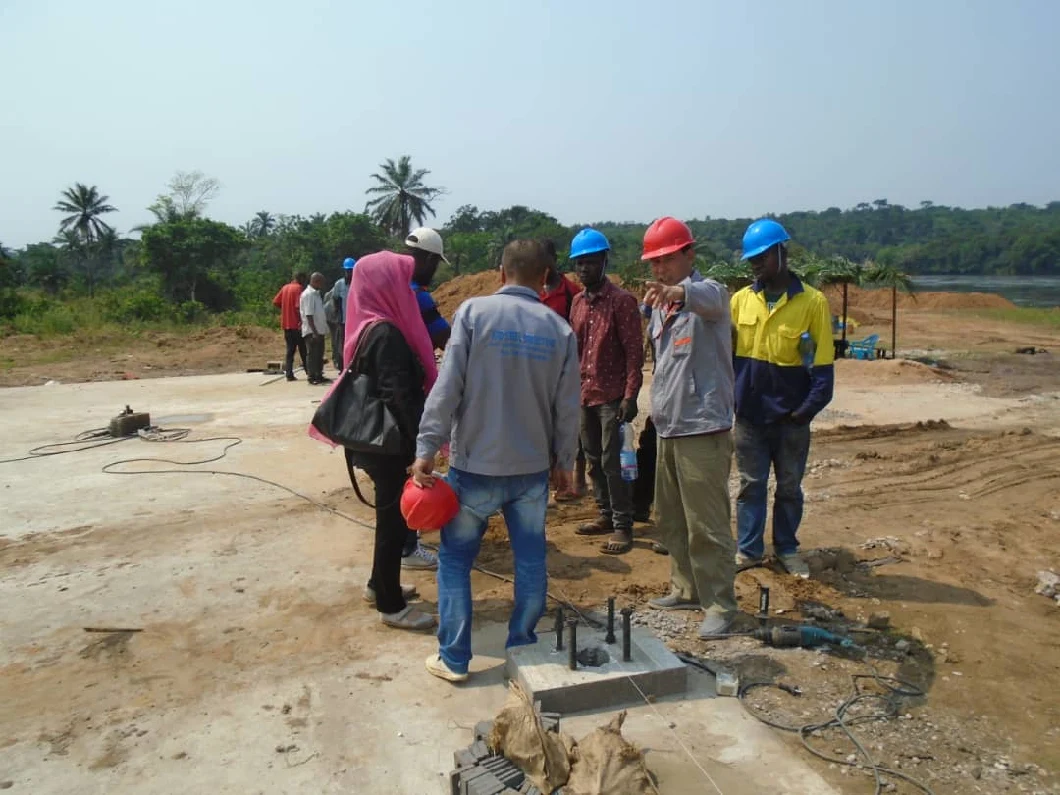 Characteristics
1.
Easy assembly and disassembly: The house can be assembled and disassembled many times, used repeatedly.
2.
Low cost: unit price range from USD 30/m2 to USD 60/m2 according to customers request.
3.
Fast construction and easy installation.
4.
Environmental protection and economy: Prefab house design is reasonable, easy to assemble and disassemble, used circularly, low wastage, without building rubbish. Average using cost is less than other kinds of building annually.

Two storey Prefab house

Highlights of our modular construction services include:
Services Offered:
Site Installation

Engineering & Design

Camp Operations & Maintenance

Power Generation

Turnkey Solutions

Hospitality & Catering

Water & Sewage Treatment
Project Units Applicable:
Accommodation unit, Hospital/clinic/medical facility, Labor camp, Dormitory, Office unit, Dining area, Recreation unit, Kitchen unit, Lavatory unit, Guard house, Drill/rig camp, Hotel Unit, School Unit, Generator unit, Reverse osmosis plant, Waste water treatment unit, Water storage, Water treatment unit, Power generation plant, Relief housing facility, Heavy duty unit, Diesel tank.
CE EN1090 certification
:
Safety Production License (No.150090-03)
State Qualification Class One (No.B1084037152301-6/2)
Quality Management System Certification ISO9001:2008
Environment Management System Certification ISO14001:2004
Occupational Health and Safety Management System Certification
No.

Sort

Name

Specification

1

Specification

length

12000mm

or customized

2

Width

5900mm

or customized

3

Wall height

2800mm

or customized

4

Clear height

2800mm

or customized

5

Roof slope

11 degree or customized

6

Standard accessory

Wall board

50

mm

-150mm

thickness EPS

/glass wool/PU

panel,0.5mm

color

steel sheet

.




13kg/m3 polystyrene foam density. Heat Insulated coefficient is 0.041w/m.k. Heat transfer coefficient is 0.38w/.k.

7

Roof board

50mm

-100mm

thickness EPS corrugated panel,




0.4mm steel sheet,13kg/m3 polystyrene foam density. Heat Insulated coefficient is 0.041w/m.k. Heat transfer coefficient is 0.58w/

/

k.

8

Door(D-1/2/3/4)

SIP single door with dimension of 750*2000mm, furnished with a cylinder lock with 3keys. Doorframe is

steel wood or aluminium.

9

Window(W-1)

PVC, white color, with dimension of 940*1000mm, glazed with glass in a thickness of 5mm, two bay fixed, and two bay sliding, supplied with fly screen.

Window(W-2)

PVC, white color, with dimension of 940*500mm, glazed with glass in a thickness of 5mm, two bay fixed, and two bay sliding, supplied with fly screen.

10

Base beam

H style steel Q345, galvanized

11

Base purline

C style steel, Q235, galvanized

12

Base support

Square steel tube Q235, galvanized

13

Base lifting part

Square steel tube, Q235, galvanized

14

Base channel

Press forming steel plate

or U shape steel

. Q235, galvanized

15

Roof beam

C style steel,Q235, painted

16

Base panel

Plywood with 14mm thickness in room and bamboo panel with 14mm thickness in bath and kitchen

17

Decoration and connection

Color steel sheet, 0.

50

mm thick

18

Option

Decorative floor

PVC or laminated floor

ceramic tiles

19

Drainage system

Provided plan, design and construction

20

Electric system

Provided plan, design and construction

21

Technical parameter

Bearing load

30kg/m2

22

Wind pressure:

0.45KN/M2

2

3

Fire proof

B2 grade

24

Resistant temperature

-20 to 50
Please send to me your enquiry as below blank: