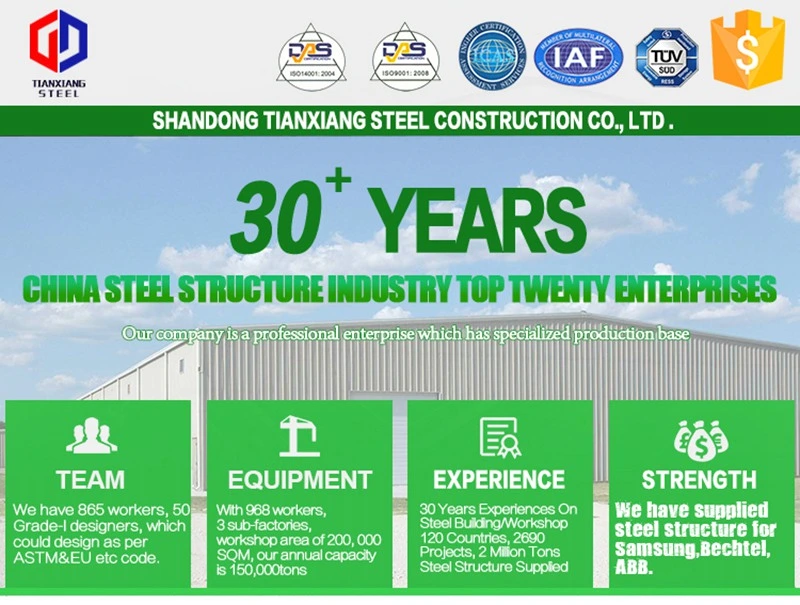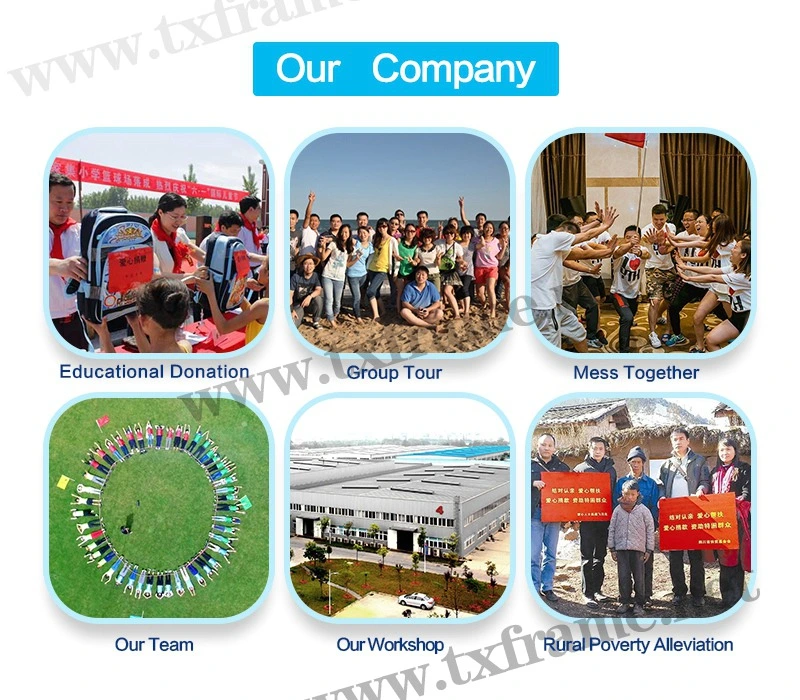 1. Our excellent design team will design the
pre engineered metal structure workshop ( made of steel frame )
for you
. If you give the following information
:
1
)
Data for design
Wind speed (
KM
/H
)
Snow load
: (
KG
/
M2
)
Rain load (
KG
/
M2
)
Earthquake load if have
Demands for doors and windows
Crane (
if have
)
, Crane span
, crane lift height
, max lift capacity
, max wheel pressure and min wheel pressure
!
2
)
Material quality
Windows and doors quantity
, size and location
Roof and wall material
, sandwich panel or corrugated steel sheet (
steel sheet can not heat insulation
)
3
)
Type
Size
--
width
, length
, eave
height and roof
slope
Single slope or double slope
Single floor
, double floor or multi floor
2. Our business and products scope:
Our company is dedicated to steel framed buildings, from research, design, manufacture, installation and after-sales service. We mainly provide a comprehensive range of steel structure products, including multi-storey high-rise buildings( for commercial offices, hotels, residents, etc.), light steel structure system( for warehouse, workshop, supermarket etc.) and the wide-span steel structure system( for airport, exhibition center, stadium, etc. ) ,
pre engineered metal structure workshop
( made of steel frame ) etc. Additionally, service of technology consult is available.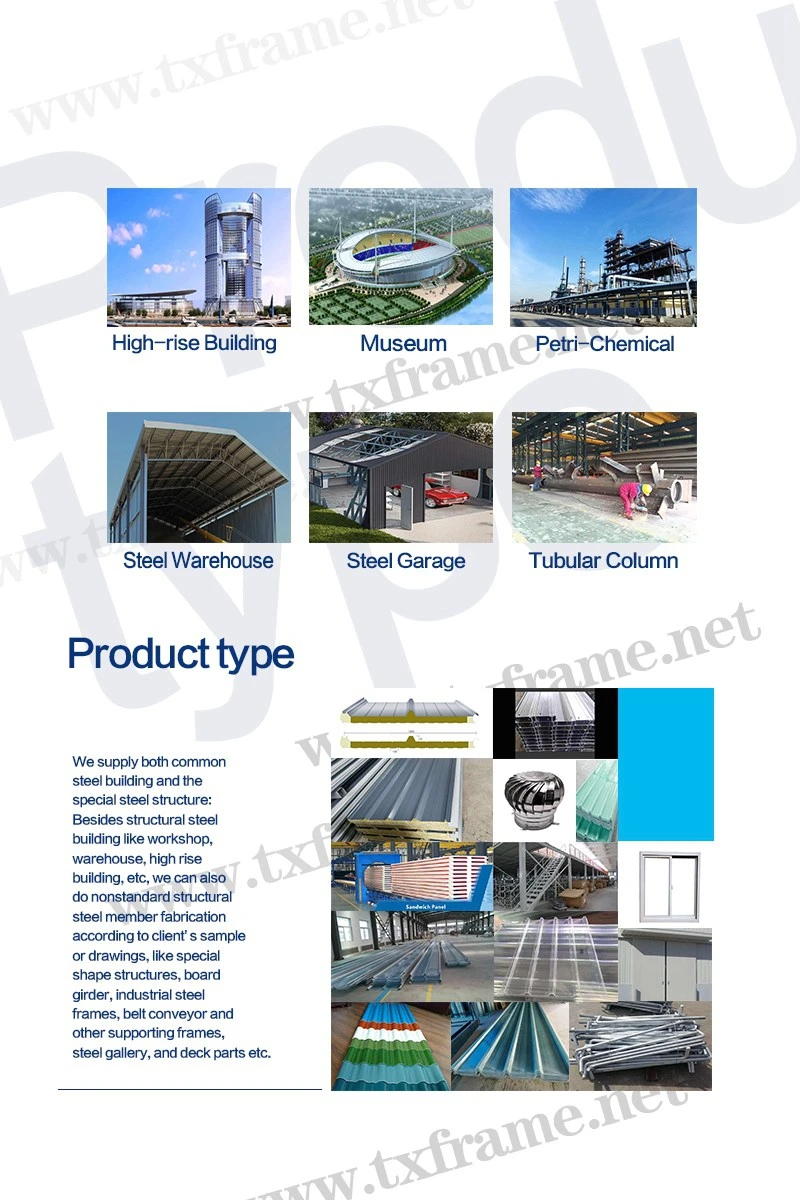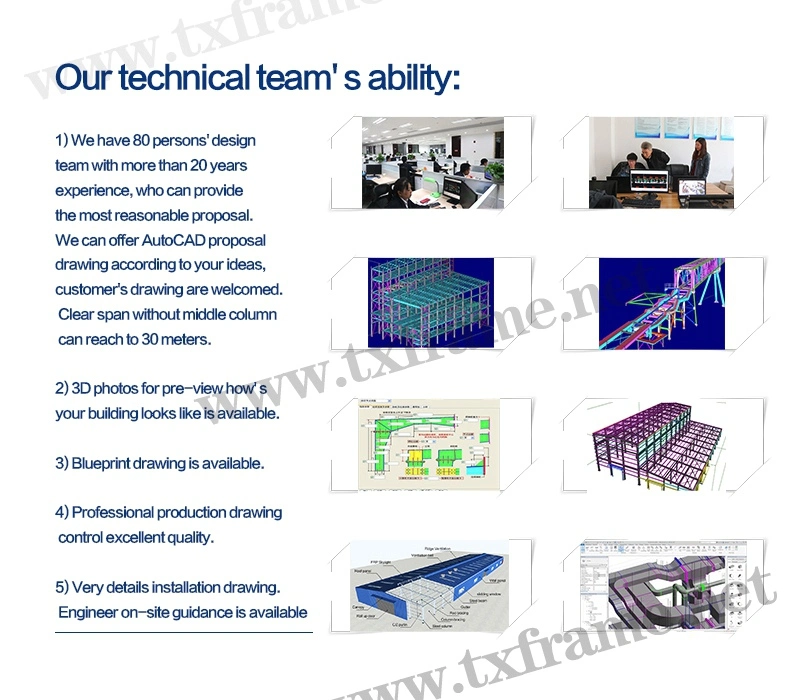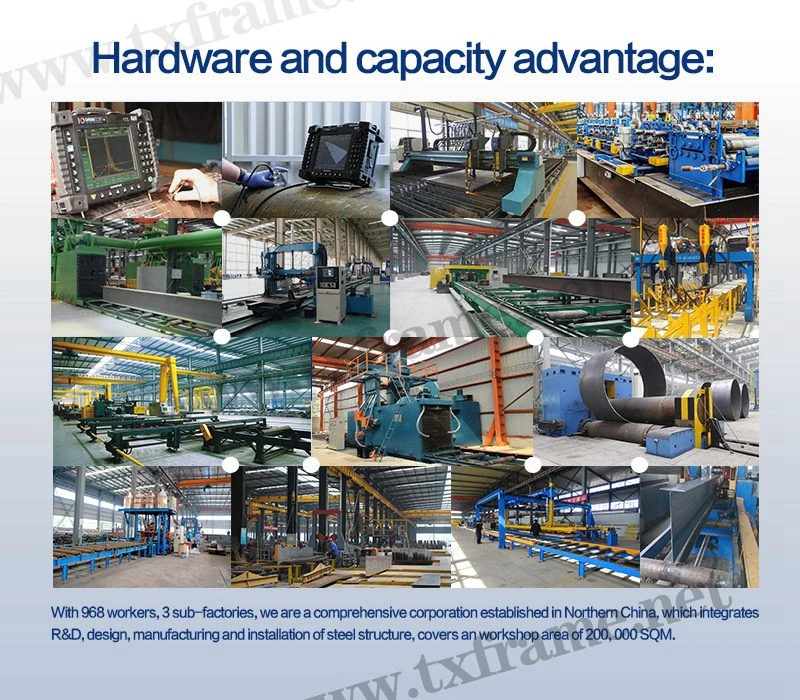 3. Some of OUR WORKSHOP/ WAREHOUSE PROJECTS:
1) AREVA Transformer Factory Project:
Covering an area totaled 33, 842 sq.m, the program consumed steel in 4299 tons, the column height is 31-33 m, and the inside is installed with the bunk bed traveling crane with the maximum hoisting capacity in 400 tons.
2) NEW ZEALAND Barns / Grain Warehouses:
light gauge steel structure with cold bended profiles.
3) BOLIVIA Cement Plant:
Steel consumption: 3, 655 tons in the first phase, 7200 tons in the second phase.
4) LDK Polysilicon Public Project:
Was generally contracted by FLR CO., LTD, the total steel consumption volume for Phase I project reached over 3000 tons and this program was in a high-rise steel structure of 4-7 floors.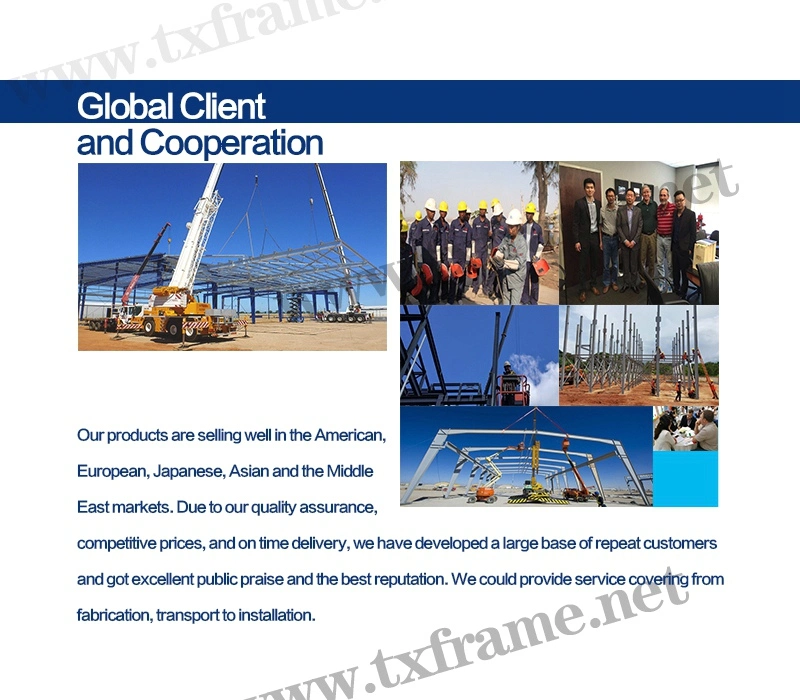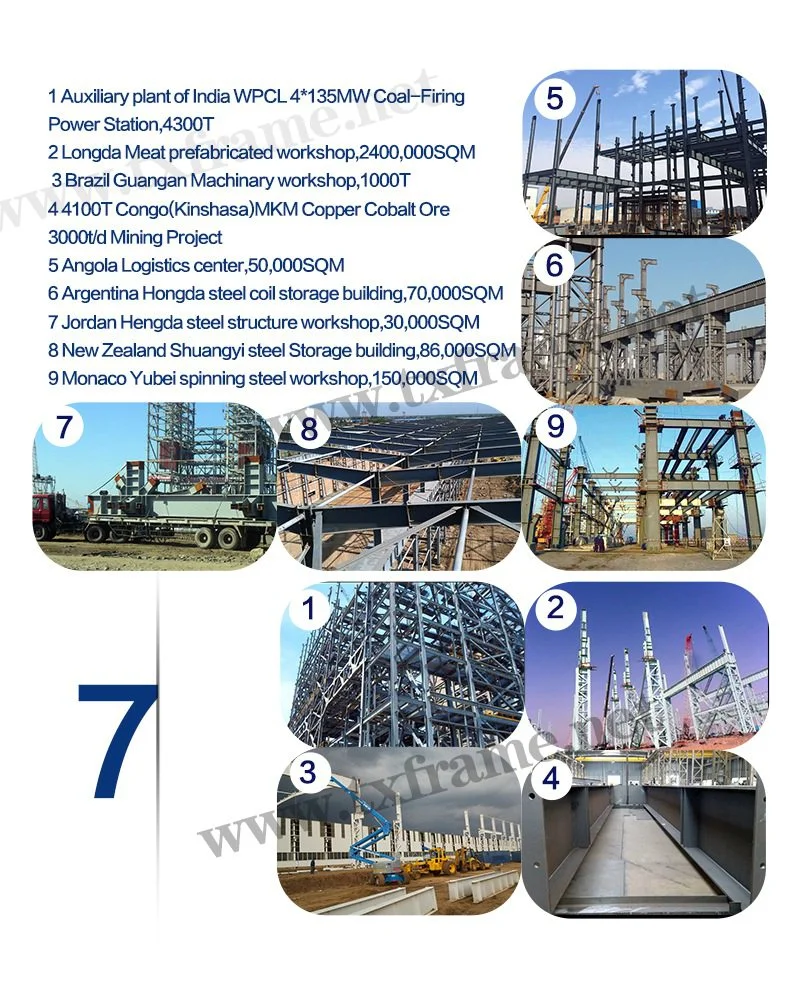 4. DESIGN STANDARD& SOFTWARE for
pre engineered metal structure workshop
( made of steel frame ) :
Standard: America Standard, Australia Standard, England Standard, China Standard, etc.
Software: SAP2000, Auto CAD, PKPM, RSTAB, PROE, MTS, Tekla Structures( Xsteel) , 3D3S, Tarch, etc.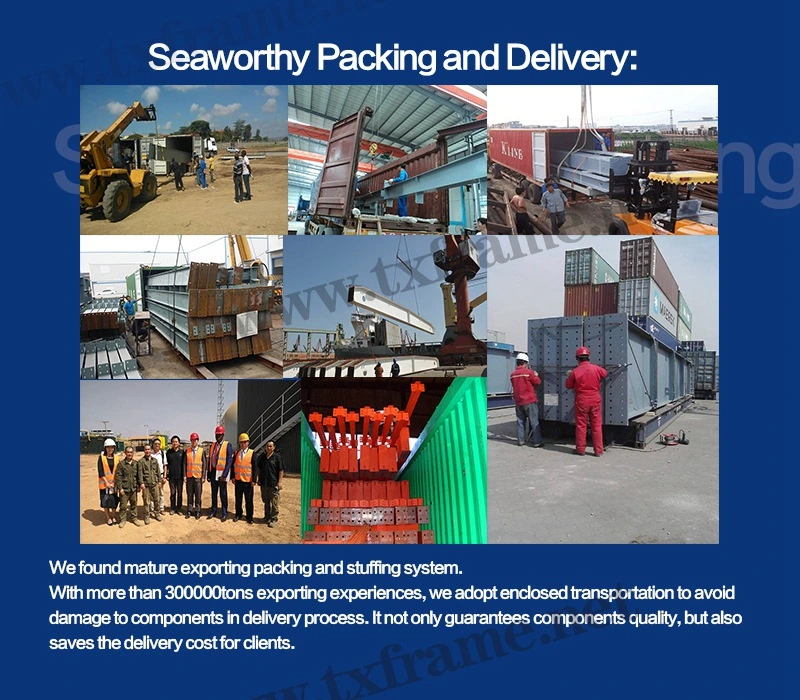 5. Packing and Shipping for
pre engineered metal structure workshop
( made of steel frame ) :
Packing Details:
1) For big single steel parts, no need to pack, just protect the end plate with blanket.
2) Main commonly frame: We possess the unique most professional and best packaging solution in China presently - framing package, which perfectly protects the structural steel members from any impact damage during the transport. Or according to customer' s requirement.
3) The cladding part: roof or wall single steel plate whose surface covered by transparent PVC, is wrapped by plastic film.
roof or wall sandwich panel without packing, will load into the container piece by piece, and then fixed firmly.
Shipping:
1) Main big frame will be shipped in bulk carrier
2) Other material load into 20ft( HQ) or / and 40ft( HQ)
3) Cladding part: As our experience, 20ft closed container can be load around 450-500 square meters sandwich panel, but depends on the container is flat enough and the length of the panels. 40ft closed container can load around 900-1000 square meters in the same situations.
6. FAQ:
1) Why choose us ?
Because we are professional on the steel structure and steel building, and have the quality guarantee with the strength of design & installation.
2) How can we be sure of your products of "
pre engineered metal structure workshop
( made of steel frame ) " are with superior quality, as you promised?
One of the reasons for our good quality products of structural steel work is our quality inspection system which is the best of its kind.
3) Can you offer designing service for
pre engineered metal structure workshop
( made of steel frame ) ?
Yes, we have more than 89 design engineers. We could design full solution drawings as per your requirements. They use software: Auto CAD, PKPM, MTS, 3D3S, Tarch, Tekla Structures( Xsteel) V16.etc.